July 20, 2020
As employers across the country are gearing up to return their employees back to their work locations in some capacity, communication and safety continues to be paramount. To assist, Conner Strong & Buckelew launched a new video library that can be shared with employees about safely re-entering the workplace. These are short clips that address best practices in social distancing, hand-washing, the use of masks, respiratory hygiene, cleaning and managing stress in these unusual times. Click the image below to access the video library.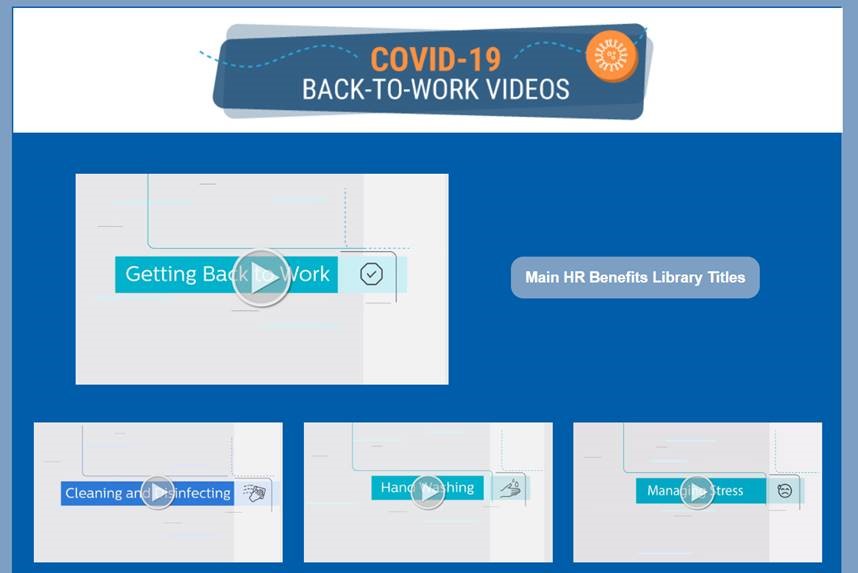 Conner Strong & Buckelew clients are free to use these videos at their discretion, as a part of their back to the work location processes. We hope this new resource will be of assistance to you.
If you are having trouble accessing the video library, copy this link into your browser: https://flimp.me/ConnerStrongBuckelewBacktoWork.
Click here for a printable download.
NOTE: THE RESOURCES PROVIDED ON THIS PAGE SHOULD NOT BE INTERPRETED AS LEGAL ADVICE. IF YOU HAVE ANY QUESTIONS, PLEASE CONSULT YOUR LEGAL COUNSEL